Sokha Siem Reap Resort & Convention Center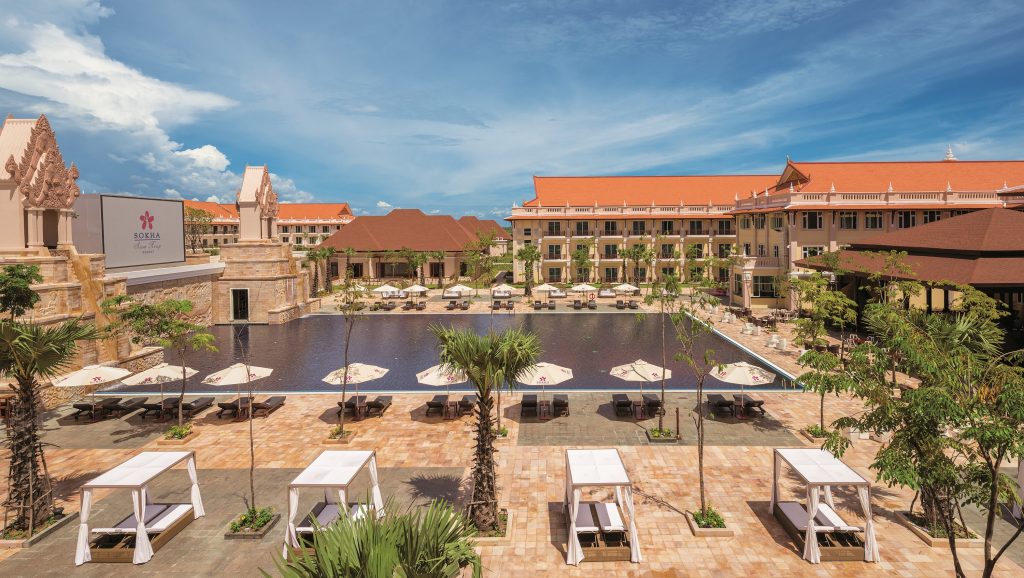 Perfect combination of luxury and tranquility
Sokha Siem Reap Resort & Convention Center is the perfect combination of luxury and tranquility set amidst lush tropical gardens. The setting offers the authenticity of traditional Cambodian design infused with fresh modern features and 5 star facilities creating a unique space in Siem Reap. The location convenience with the famed Temples of Angkor located only minutes from the resort entrance, 15 minutes from Siem Reap International Airport and 10 minutes outside of the city centre. This central location offers the opportunity for guests to enjoy a secluded and peaceful visit which still offers direct and easy access to the Angkor Tourist & Cultural Complex and city centre locations such as Pub Street and Old Market.
Address: Road 60, Angkor Cultural & Tourism Complex Junction, Phum Trang, Sangkat Slorkram, Siem Reap, Cambodia
Champa Café & Bar
Boasting a relaxed atmosphere, Champa Café offers patrons the ability to enjoy a beverage or a tasty snack from the comfort of casual seating overlooking the magnificence of the Sokha Siem Reap Resort & Convention Centre Lobby or the splendour of the gardens. Open daily from 6:30am to 11:00pm.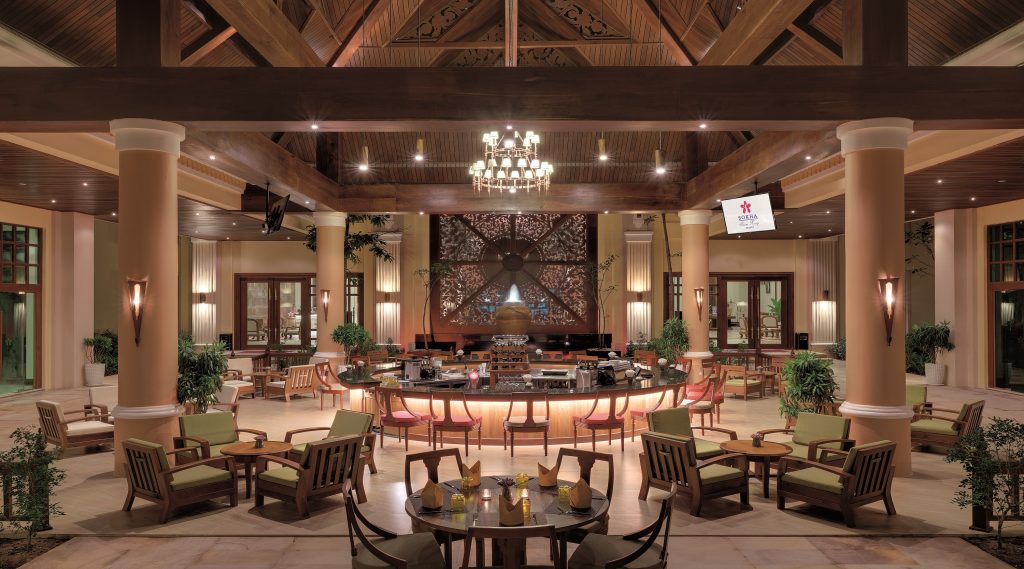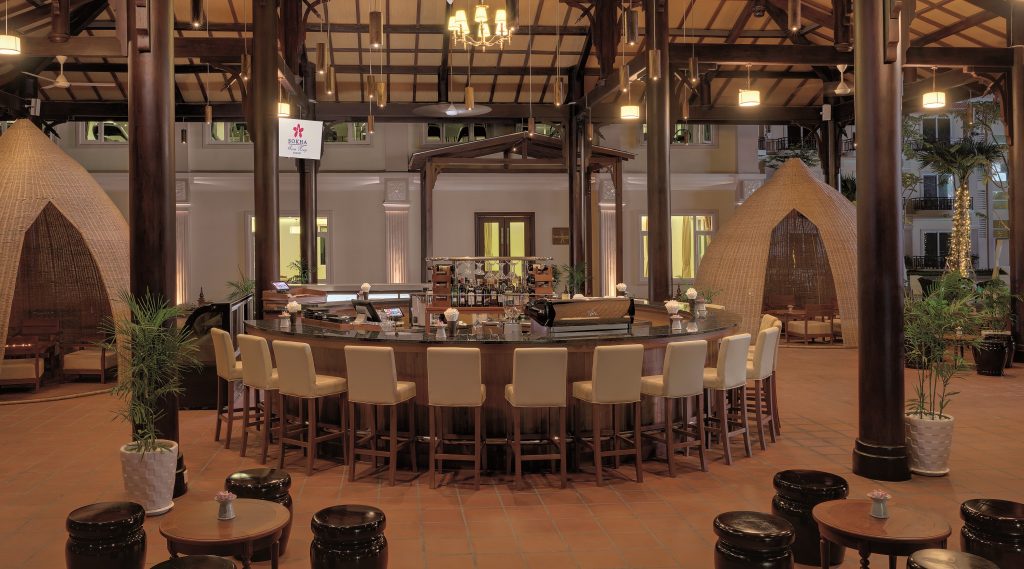 Khmer Bistro
Welcome to the ambience of the poolside dining. A handcrafted wood-fired Pizza is the signature of this impressive dining venue, Grilled Sea Bass, Baked Salmon, Stuffed Chicken Breast are just a few of the extensive menu created by the culinary team. The restaurant has a magnificent Khmer designed wooden roof, a full bar with beers, specialty cocktails and a nice selections of wines.
Takezono Restaurant
Boasting a beautiful Japanese style décor, the Takezono provides a relaxing atmosphere and is tastefully decorated. This restaurant consist of an open sushi & sashimi bar, teppanyaki tables and private rooms.