The lead–acid battery is one of the longest-serving battery types in the energy storage market. Characteristics such as being less expensive, having higher recyclability percentage than rival battery technology, and ability to cope with sudden thrust for higher power have been major factors driving their adoption across various application sectors. With the Governments' policy support and less cost of power generation, accordingly, as shown by market reports, the demand for household energy storage systems is growing worldwide.
Commonly, AGM VRLA batteries have been used widely in South and South-East Asia and Africa homes for backup energy storage from solar systems. Although these batteries are maintenance-free, poor cycle-life is insufficient to meet user requirement. Similarly in Indian, battery markets for home application in urban, rural, and semi-urban areas must be categorized and customized according to their energy needs.
Understanding the energy requirements of end customers in different parts of world and by actively participating in the development of green energy technology, this presentation will show how LUMINOUS has now provided customized power solutions through incremental innovations to its Thin Tubular Lead–Acid Battery Technology designed for India, Africa, Middle East, and South East Asia.
Presenters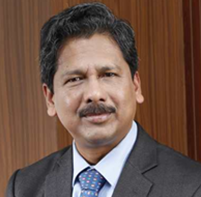 Mr Amlan Kanti Das – Senior Vice President – Battery Operations & R&D, Luminous Power Technologies (P) Ltd., India
For over three decades Amlan Kanti Das has worked with many technology driven companies. He was instrumental in forming the Indian Battery Manufacturing Association (IBMA), and currently is the Chairperson of its Technical Standard Committee. Now at Luminous Power Technology, he is the Senior Vice President of the Power Storage Business Division. He is a member of the Luminous Executive Management Committee and through process excellence has established the highest quality benchmark for customer satisfaction.