Lead ̶ acid  battery use has traditionally been driven by SLI  vehicles that require robust cold-crank performance. However, with the growing electrification of the transportation sector, the applications for lead ̶ acid  batteries require longer life, improved performance at partial state-of-charge, and enhanced charge-acceptance, while cold-crank performance is more negotiable. It is well known that battery compositions must be optimized for their target applications, as improving one performance metric generally has a negative effect on others. To these ends, Borregaard has previously used 'Full Factorial Design of Experiment' approaches to explore the effect of carbon in  lignosulfonate ratios on the performance of lead batteries. Thereby, identifying  optimal ranges to afford a balanced performance portfolio. Consequently, this permits re-evaluation of the optimal carbon to lignosulfonate ratio for batteries that will not be employed in SLI applications and allows for greater priority to be assigned to charge-acceptance. The research undertaken investigated the interaction of lignosulfonate expanders — Vanisperse A and Vanisperse DCA — with eight commercially available carbons. The  surface- area of the carbon ranged from 75 m2 g-1 to 1400 m2 g-1. Using commercially available statistical software, optimal ranges for SLI batteries were identified, and then ranges were  re-optimized following removal of the constraint of cold-crank performance. The maximum achievable performance for charge-acceptance and the resulting cold-crank results will be reported. This talk will provide an understanding of the optimal carbon-to-lignosulfonate ratios for improving lead ̶ acid  battery performance in various applications.
Presenters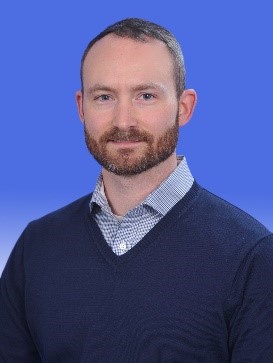 Dr Carter Abney – Technical Application Manager for Batteries, Borregaard USA, USA
Carter Abney has a PhD in Chemistry from the University of Chicago. From 2015 – 2018, he worked at Oak Ridge National Laboratory and from 2018 –  2021 with ExxonMobil Corporate Strategic Research. In 2021, he joined Borregaard USA as a Research Associate investigating lignosulfonate additives for lead ̶ acid and lithium batteries. Carter is now the Global Technical Application Manager.
Mr Tim McNally – Senior Strategic Advisor, Borregaard USA, USA
Tim McNally joined Borregaard USA in 1996 and is the Senior Strategic Advisor for Biopolymer Technology.