Borneo
Sarawak is the largest of 13 states in Malaysia. Located on the north and north-western tip of Borneo, it covers 124,450 sq. km and stretches over 750km. It makes up 37.5% of land area in the country
More About Sarawak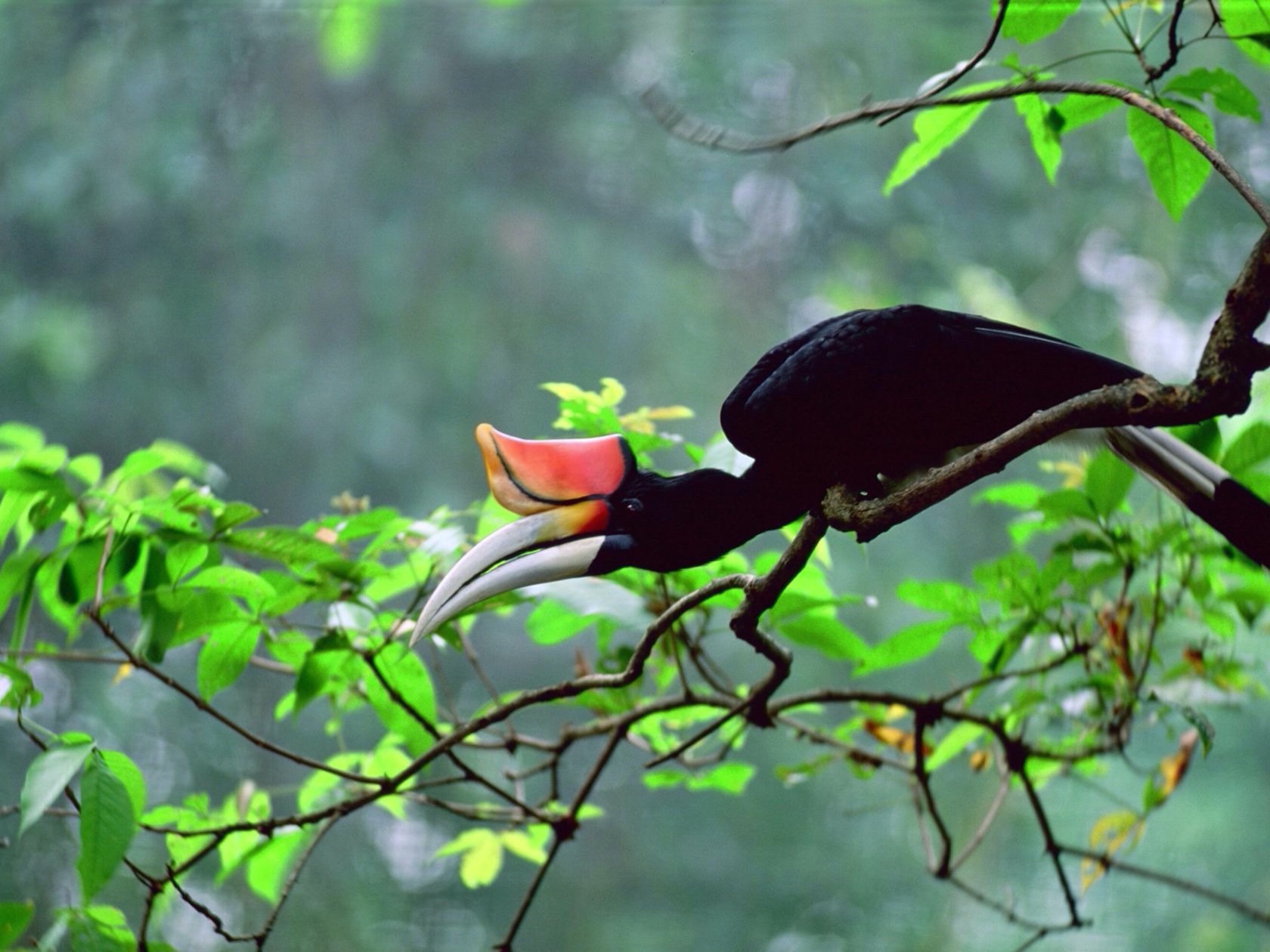 Sarawak is unique in that there are significant differences in culture, administration and lifestyle.
Sarawak's population of 2.4 million people comprises roughly 27 main ethnic groups still in existence, each with its own language, traditions and way of life. Sarawak is renowned for its abundance in natural resources. Liquid natural gas, crude oil and tropical hardwood timber sustain the economy. In the last few decades, agriculture (palm oil), light industries in food processing, shipbuilding and electronics, is becoming increasingly more important.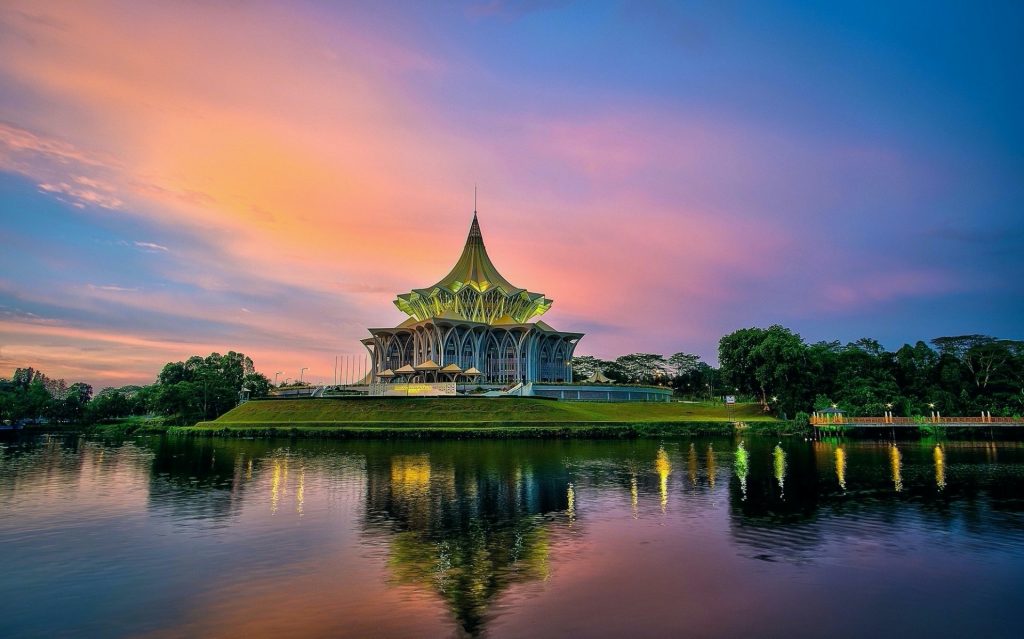 Kuching, Gateway to Sarawak
The quaint city of Kuching is Sarawak's capital and main entry point. A small city of great history and legends, Kuching is forever remembered as the Camelot of the White Rajahs. Although the name 'Kuching' is associated with the Malay word for 'Cat', the city's origins go centuries further before its modern day affiliation to cats and cat-lovers. Nevertheless, like the feline, the city embodies its own brand of grace and subtlety. The world's first cat museum opened here. Fun, quirky, historic, Kuching and its region are filled with tourist attractions such as Bako National Park, Semenggoh Wildlife Centre, Borneo Highlands Resort, Sarawak Museum, Sarawak Cultural Village, Fairy Cave and many more.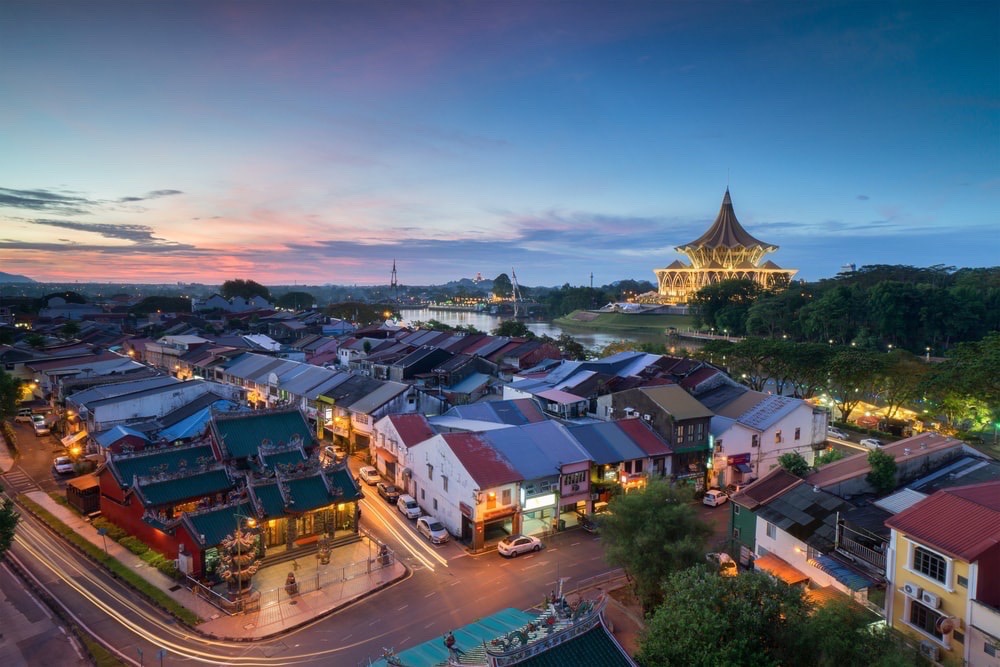 Entertainment in Kuching
Socialising in Kuching is done in restaurants and coffee shops. Normal pubs usually charge around RM 8-10 for a beer. Live music pubs, hotel bars, plush karaoke lounges and trendier bars are usually RM 12 upwards. Most places have "happy hours," with discounts or 2-for-1 offers. Unless otherwise stated, outlets are open daily from around 5 pm to 1 am (2 am Fri & Sat). The main city-centre areas to find pubs and bars are in and around Taman Sri Sarawak, Padungan Road, the Travillion Mall (Jln Petanak) and Jln Bukit Mata. The listings below are only a small selection of city centre pubs and bars – the inquisitive will make their own discoveries.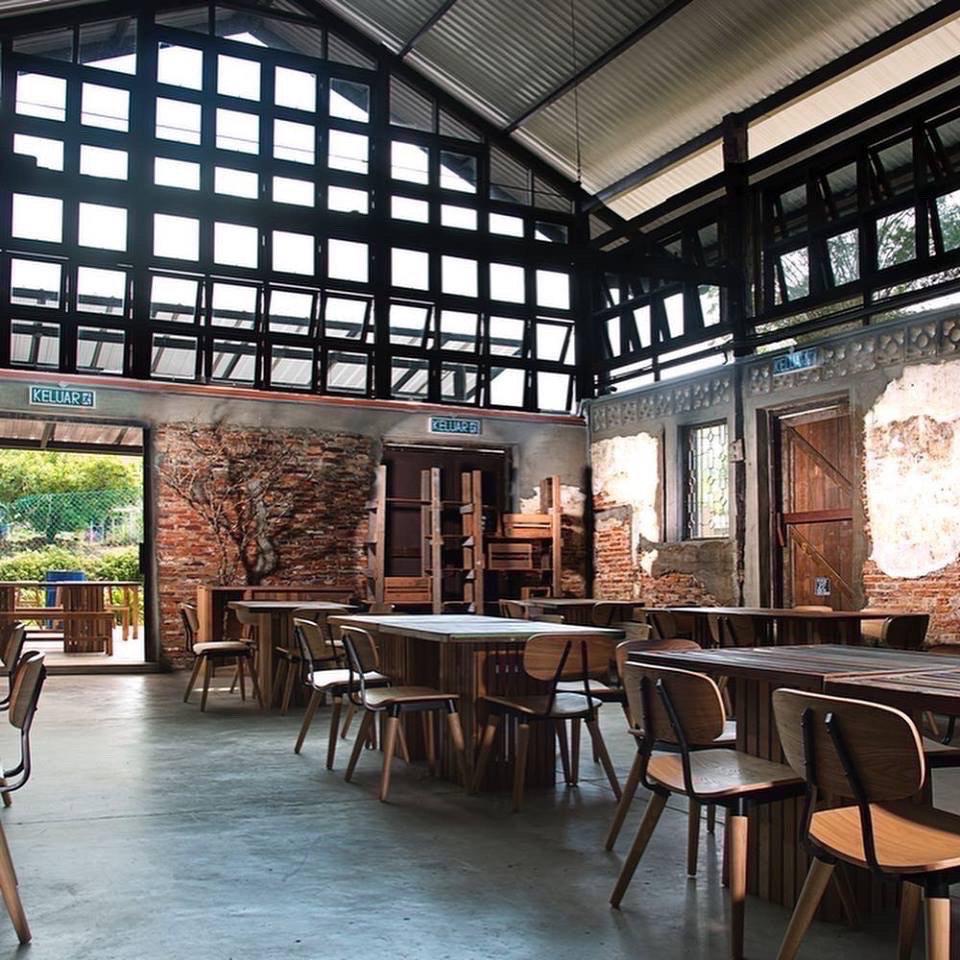 Pubs & Bars
The Cottage, Jln Bukit Mata. Friendly corner pub with a good selection of wines and reasonably priced Kilkenny draught stout. Lunchtime till late.
The Granary Kitchen + Bar has an iconic look and feel, and is one-of-a-kind in Kuching. You can find us at 23 Wayang St. Find out more at www.thegranary.my
Rainforest, Taman Sri Sarawak, opposite Hilton. Noisy, sweaty hip-hop and R&B bar, popular at weekends with a very young and boisterous crowd.
The Ruai Bar, 3 Jln Green Hill. Laid back ethnic style bar run by a friendly Iban family. Youngish, mostly Dayak crowd enjoy welcoming visitors. Huge selection of music on the PC (a great place to top up your i-Pod), cheap beer, and authentic longhouse food served most evenings.
Tanju, Simpang Tiga.
Drunk Monkey Old Street Bar, 68 Carpenter Street. Lively hangout that becomes a party bar at weekends. Good selection of drinks and large outdoor seating area. 2pm – 2am.
Five Foot Way, corner of Jln Padungan / Jln Song Thian Cheok. Compact corner bar decorated with the owner's paintings. Cheap beer and tasty pub food. 4pm – 2am.
Terminal One, 341 Jln Padungan Utara. Live bands from the Philippines and loud local DJs. 4pm – 2am.
Havana, 22 Jln Tabuan. A watering hole on weekdays, party bar at weekends. https://www.facebook.com/havanacafekuching/